My BMW
I pulled a 1978 BMW R100/7 out of a shed in northwest Virginia. It has a Luftmeister fairing with an 8 track player.

But I fixed it!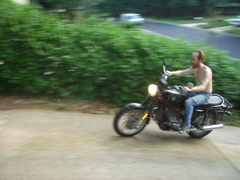 See more pics at my other photo page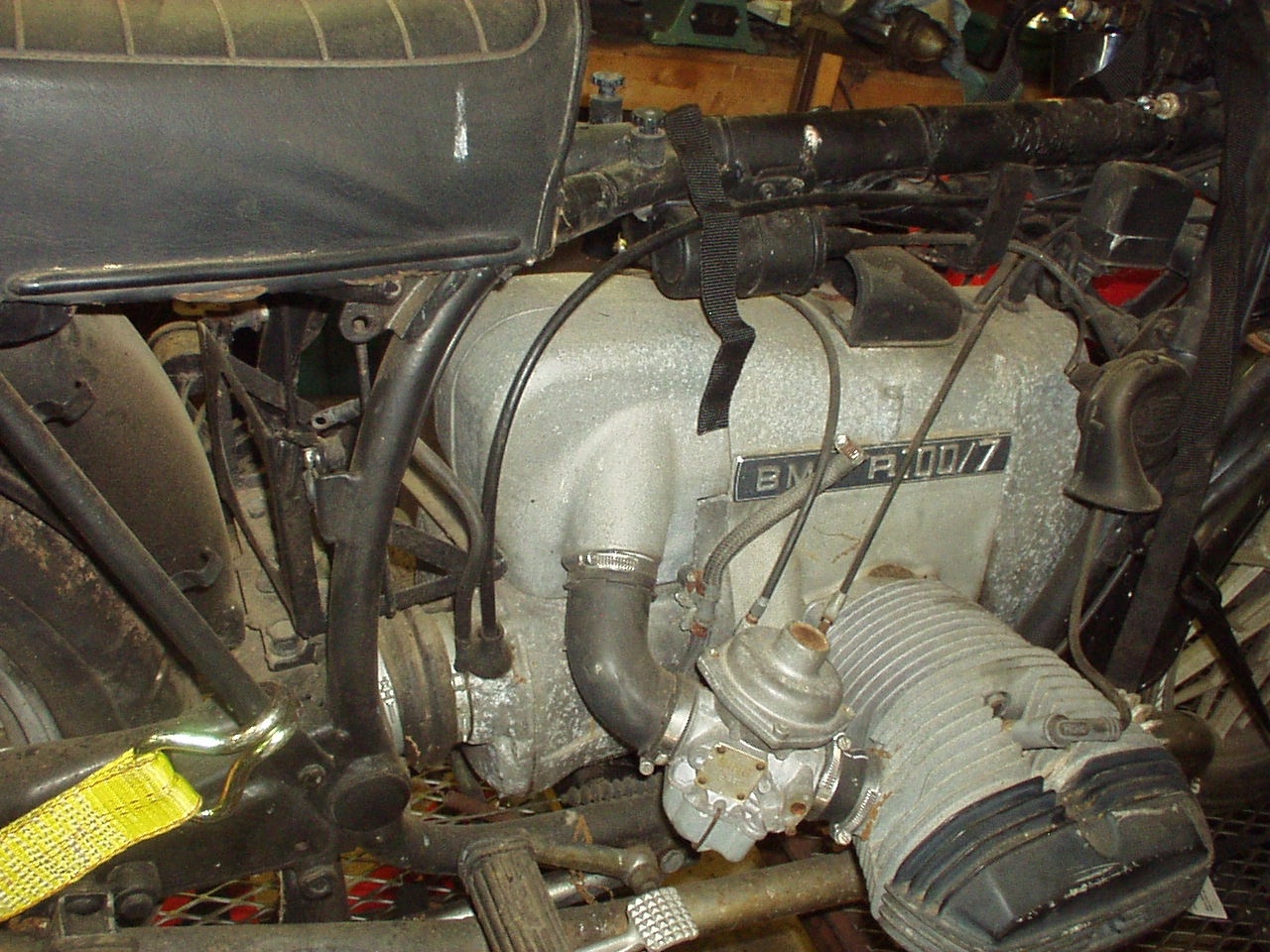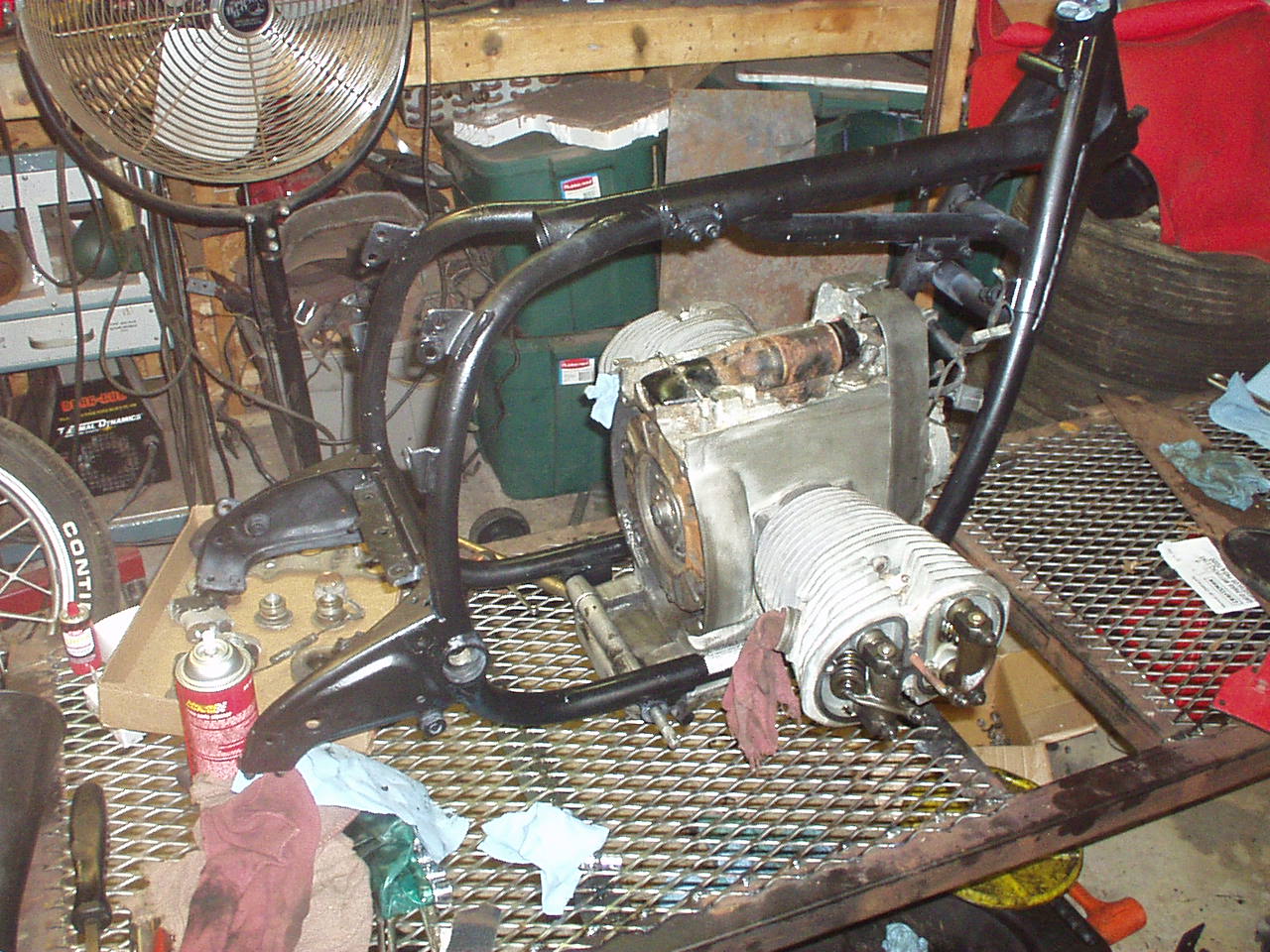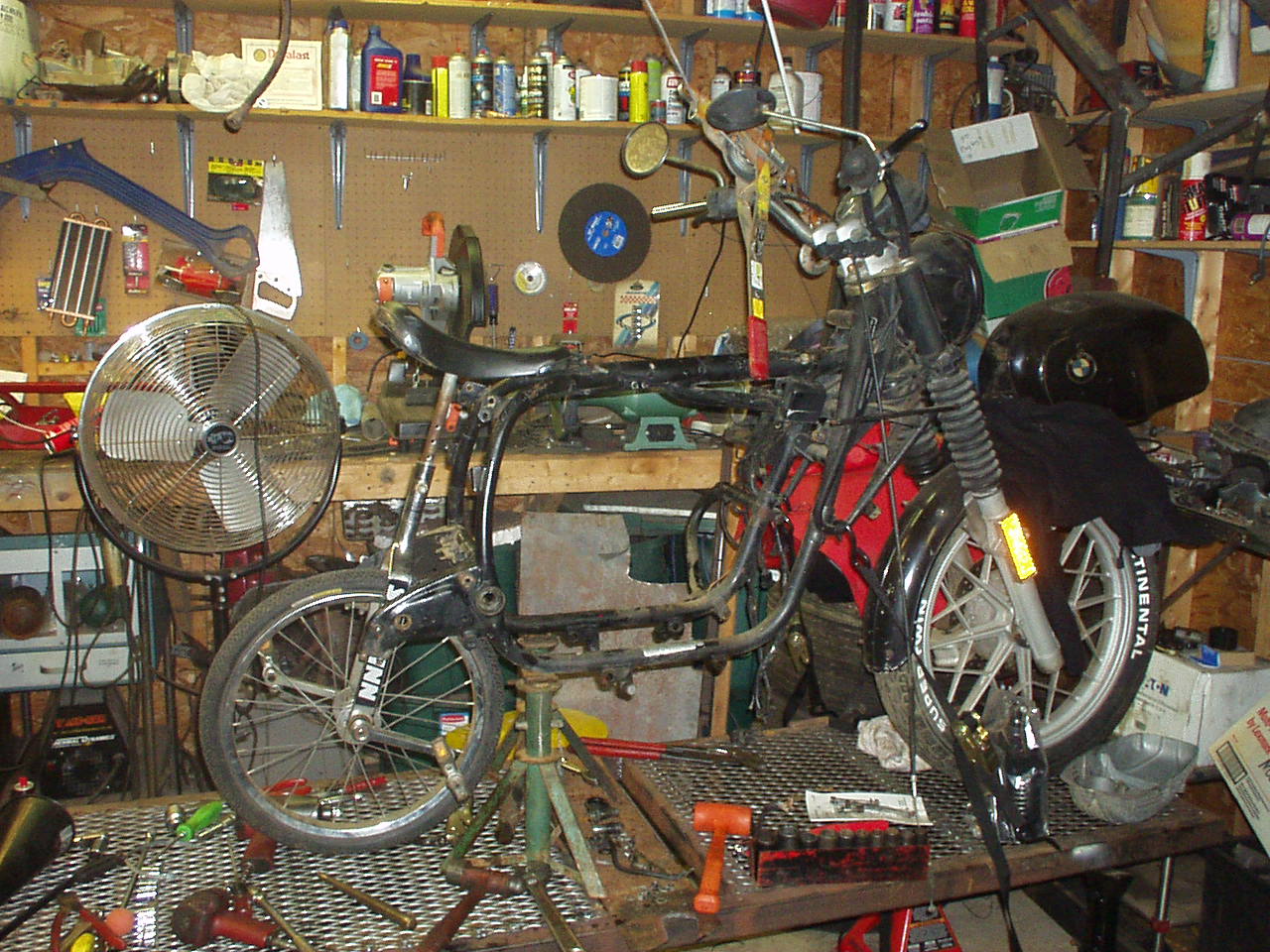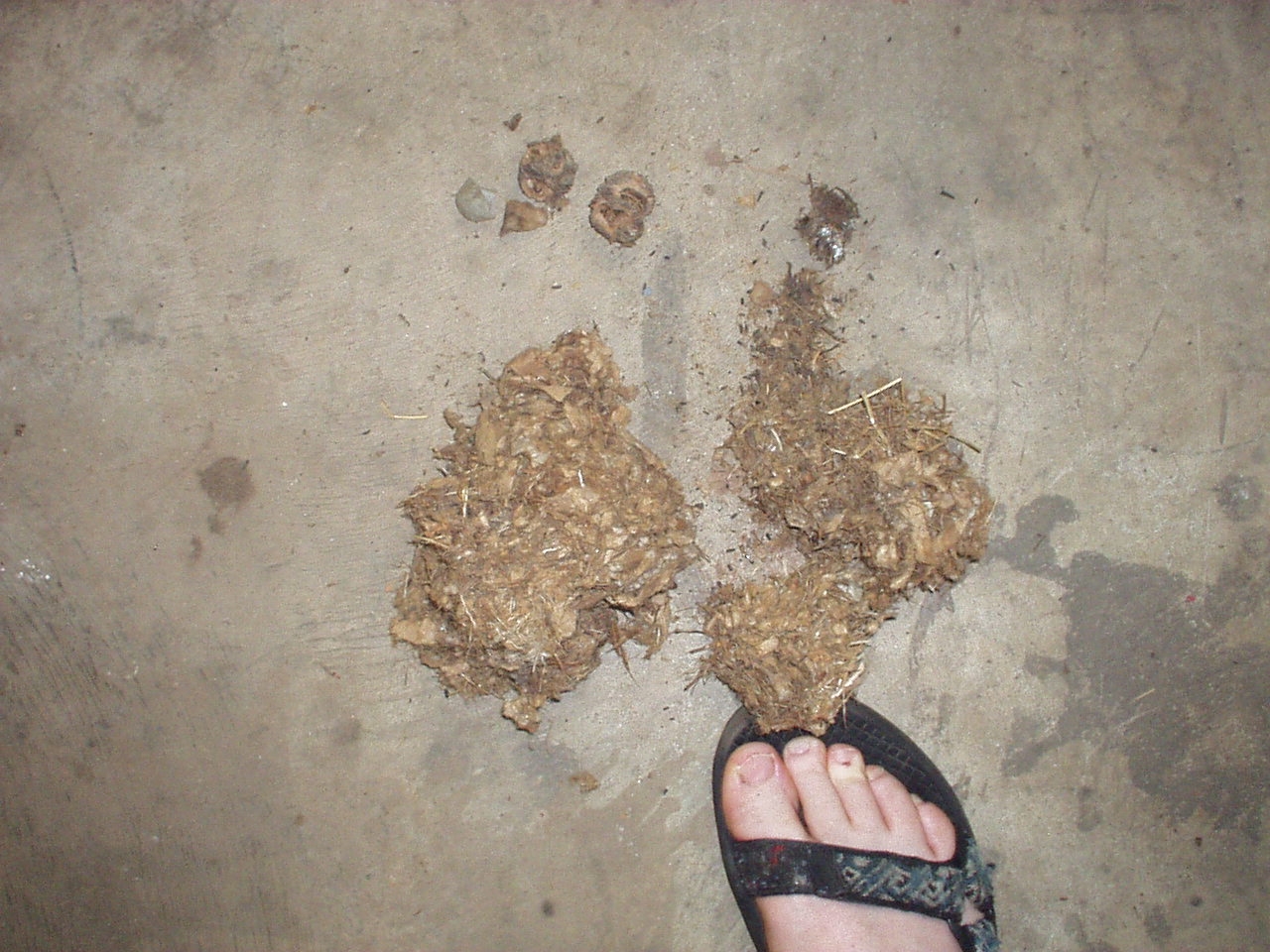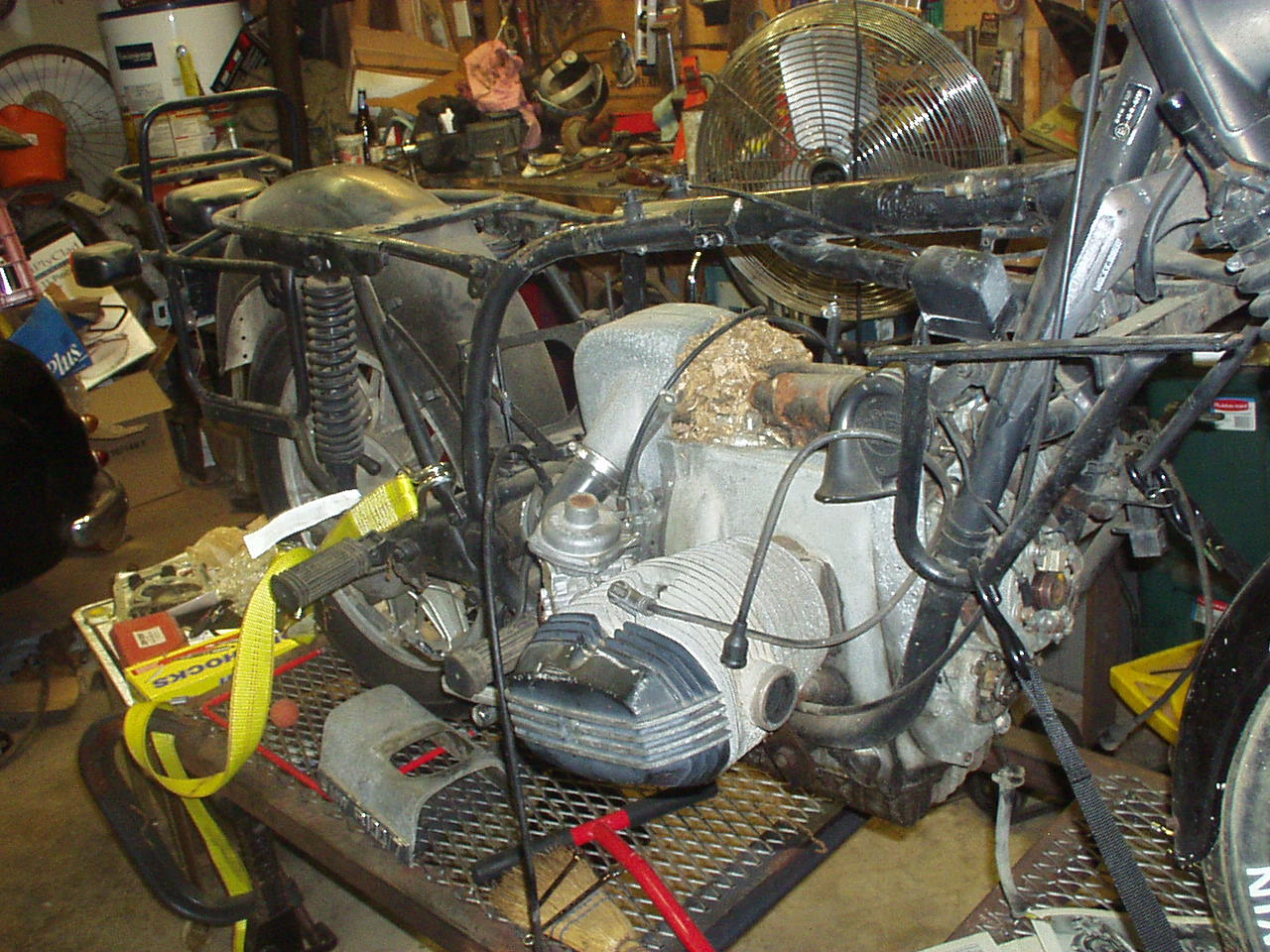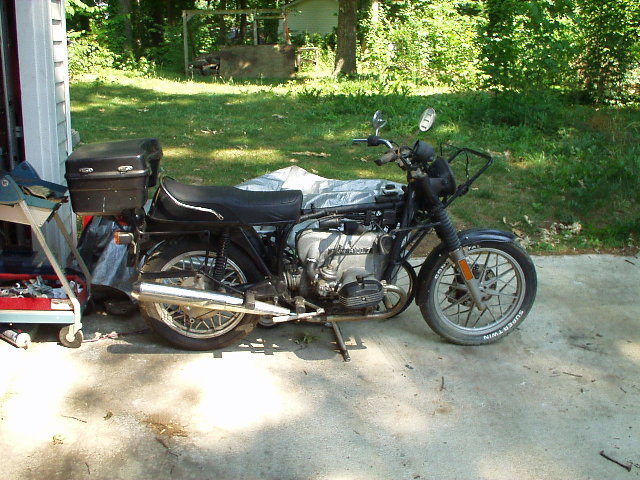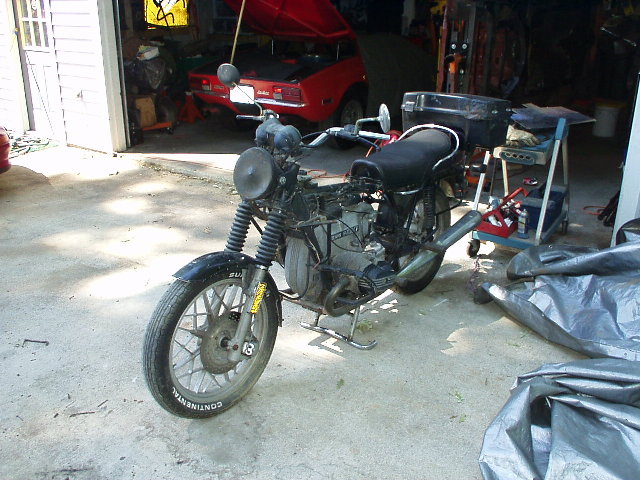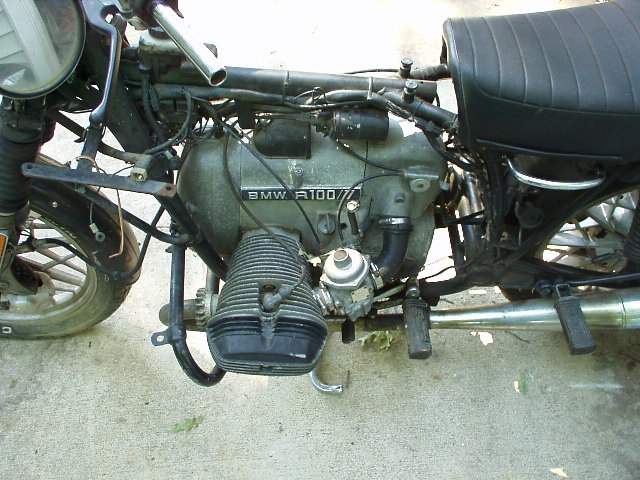 I've seen some motorcycle lifts on the TV, but they cost at least $600 bucks for a new one. I decided what I really wanted was a table to put the bike on so I wouldn't hurt my back working on it.
So I built one: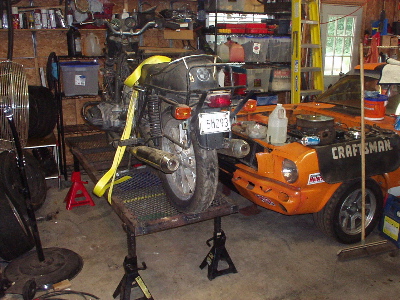 Click on image for larger view